Why are you producing Celebration by Harold Pinter at the Theatre de Belleville from April 5-28th?
I met Jules Audry two years ago and asked him if he wanted to work with "Les Enfants Terribles". He chose to direct Quartier 3 by Jennifer Hailey. I really enjoyed the way he collaborated with a young group of people and his ground breaking vision of theatre. The play was a success and we talked about working together again. It happened in October 2018, he decided to stage a Pinter play (a playwright very dear to my heart). He asked me to take care of the costumes and collaborate to the scenography. We opened in January 2019 and we invited some theatre directors to the opening. Laurent Sroussi from the Theatre de Belleville came and offered to program celebration this April.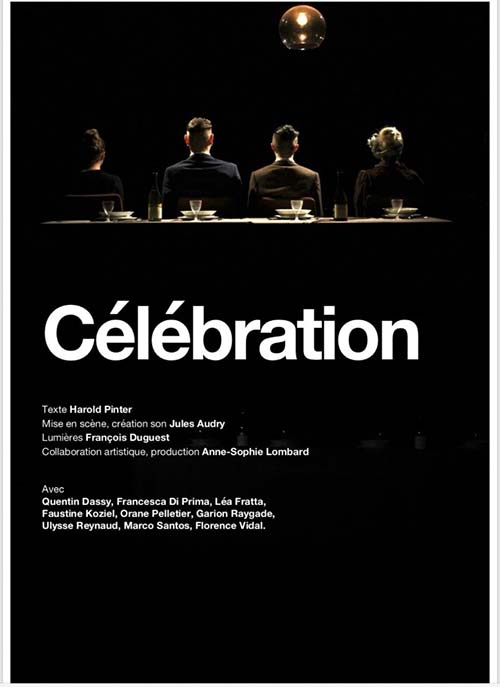 Why did you create BLOOM 170?
I've always liked working and observing the emerging scene and now that I have this opportunity, I decided to create a platform. 
https://www.theatredebelleville.com/programmation/celebration
How long have you been teaching at IESA? 
It has been five years. It's a fantastic thing to be able to work with international students and to try to get them to enjoy the French theatre scene. Some of them help me with the communication, marketing, social networks for Bloom 170 and Célébration: Sasha Ovechkin, Joline Langfritz, Elif Ozge, Karolina Nevoina and Lisa Kelesidou.