In 2023, a new post-pandemic era, we are all tired of confinements and epidemic prevention regulations. Contrary to what is expected, you might notice a modern norm regarding the aesthetic diversities: everything looks the same in the western society. Fashion advertisements are filled with achromatic clean looks, phone apps icons are flattened and further simplified, and interior blogs are demonstrating the "less is more" approach to decorate homes. Recent years we have seen enough minimalistic visuals, we are craving for visual impacts to spice up our lives!
In this graduation project, created by three MBA students of IESA, multidisciplinary works by Europe-based Latin American Artists will be showcased. Through this exhibition, the team wants to revive the instinctive luxury idea of "Extravaganza" by colors a.k.a. "Chroma", in order to remind the audience about the pure pleasure of opulence and enjoy the cherry on the cake. The project is particularly aiming:
To Interpret - the artists' unique expression of colors and their symbolism
To Synergize - by juxtapositioning various styles, cultures, & media, and
To Explore - the bizarreness and unfamiliarity of aesthetic possibilities
Color ✕ Extravaganza By combining color and extravaganza we aim to mix cultures and media to generate new interpretations as in mixing colors to create new colors. According to color theories, there are complementary color pairs, and analogous color combinations, which are scientifically proved. On the contrary,  it is us, the audience, to determine whether the combos are harmonious, pleasant or ugly, but never right or wrong.
Latin America ✕ Europe Color Extravaganza would like to create an immersive experience through different forms and media or arts. It focuses on artists from Latin America all based in Europe, to develop the influence and heritage between European culture and Latin American culture. The acculturation of the artists and their artwork between the two geographic areas would also highlight the differences of the tastes and preferences.
Fashion ✕ Art ✕ Photography
This exhibition project aims to provoke the instinctive reaction on different mix-and-match of multi-disciplinary works. It looks for a spectrum of direct and emotional responses, which echo the nature of the artist, at the same time, the essence of the project. How the color and extravaganza take shapes through different mediums and formats. 
Our artists:
John Chuenhon LAU
Hongkongese Designer
Curation, Administration, Finance
Worked as a tailor, fashion designer and eCommerce delegate. John is eager to further explore more domains in art and luxury. Studied visual communication in Hong Kong, further pursued a master degree in fashion design in Milan, followed by an atelier internship in Stockholm. Now a new journey of an MBA in Art & Luxury Management in Paris.
John is interested in colors, particular in color combinations. He works with colors in graphics and fashion. In this MBA project, he would like to further explore the meaning behind this fascinating element and to take it to another level in his future works.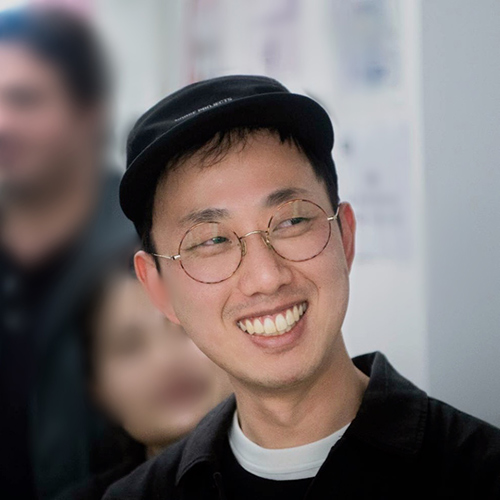 Sofía SAAB
Venezuelan Publicist
Marketing & Production
Studied Advertising and Public Relations in Madrid and passionate about jewellery design, Sofia is now completing her MBA in Art & Luxury Management in order to learn more deeply about the luxury industry. 
Constantly looking for new projects, and very motivated by new challenges, she is curious about craftsmanship and the stories behind fashion and art pieces. In this exhibition, she is willing to learn more about the techniques used by each of the artists, in order to discovered a new level of uniqueness and originality.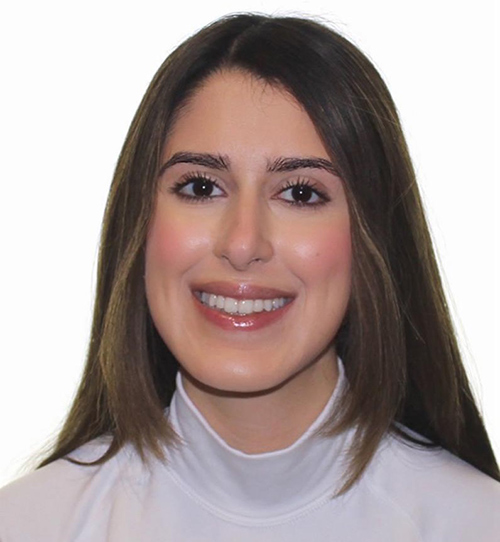 Glorius Pradeep VIJAYANATHAN
Sri Lankan Fashion Designer
Mediation & Production
An aspiring fashion designer and product developer seeking an opportunity to expand his career in fashion, by being a part of an innovation - centric fashion design or textile development agency, while gaining global exposure and experience. Glorius is deeply passionate about fashion design and pride him self on bringing creativity and innovation to design teams in the development of seasonable collections and year-round products. 
Glorius thrives in an environment where he can work flexibly in collaborative teams as well as autonomously to meet company and client portfolio deadlines whilst pursuing personal goals to advance his skills in the industry.