Our 3-year Bachelor program is dedicated to arts management specializing on art & tech!
IESA partners with AIKA to be the first arts management school in Europe dedicated to training arts managers who are competent players in the digital transformation of the art market.
Co-founders of Aika Aimie Ferry-Sauvaire and Karen Levy, will be teaching specialized workshops to our Bachelor students throughout the three year program.
Aika will confront the students with notions of the metaverse through masterclasses around NFT, blockchain, web3, wallets, as well as to understand blockchains and their use. It will also allow the students to take ownership of the various skill sets to successfully reach the job opportunities in the sector.

"It has been a pleasure, and a great opportunity working with AIKA and IESA. It's fascinating to learn how Web3 and the metaverse can be used as a tool to expand and progress the art market."
Andia Modeen, Bachelor in Arts Management Student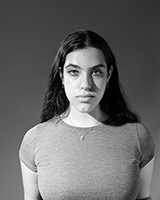 "The Aika X IESA partnership gave me the opportunity to further my knowledge and explore the Web 3.0, with the best team possible and I am proud to be part of it". 
                                                                             Pauline Michels, Bachelor in Arts Management Student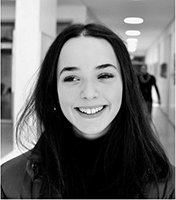 Aika also offers options to engage in the metaverse as a module to all IESA students, whatever their educational background, in visual arts or Cultural and Creative Industries, in the form of seminars with lectures, master classes and case studies.
Currently hosted in the AIKA metaverse, IESA aims to develop its own metaverse space by 2024 to make it the school's showcase, and to exhibit the works curated by students. Aika will consistently work with students to develop this permanent space in the metaverse. 
"The needs in the art markets are constantly evolving in the digital spheres. Our aim is to prepare students to thrive in these new industries. It was important to us to develop our partnership with AIKA to give more importance to digital for our students" explains Cynthia Cervantes, Head of the International Department at IESA. 
"We have been working with IESA for 4 years now and we are delighted to be able to share our passion with the students and guide them into the future of art! We wanted to bring a digital dimension to their training, and to educate them on this essential subject in art today" says Aimie Ferry-Sauvaire, co-founder of AIKA.
IESA will also be on AIKA's booth at the forthcoming NFT Paris Conference on February 24 and 25th.