Exhibition dates: June 9-12
Vernissage: June 8th
Address :Lage-Egal Gallery
Greifswalder Str. 34, 10405 Berlin
This June our students from the MBA in Contemporary Art program are curating a big exhibition entitled "Ephemeral Utopia" in Berlin at the LAGE-EGAL Gallery. 

About the exhibition:
Ephemeral Utopia intends to reveal the duality of identity in its application in art: identity is individualistic freedom, as well as a predetermined social construction. 
The context of Berlin, a globalized city where international artists come with their own cultures and beliefs appeared as an idealistic backdrop for our project. 
Meet the students and gallerist: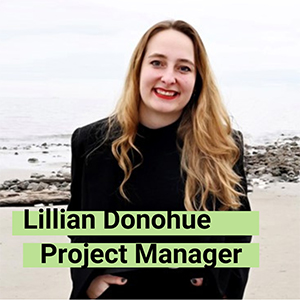 Lillian Donohue 
As project manager, I am thrilled to have a wonderful team of intelligent and creative classmates at IESA. We are very fortunate to be able to meet international artists while working in such a globalized art scene. I look forward to using my background in Art History and Museum Studies along with everything we have learned at IESA to produce a wonderful exhibition. 
Rhea Eunjoo In
I am so happy to come to Berlin and market our international group exhibition through IESA, which has more diversity, learning, and fun than anywhere else. I've experienced the other side of the art world outside of my career as a painter, and I'm happy to be able to join my very talented colleagues through this curating process.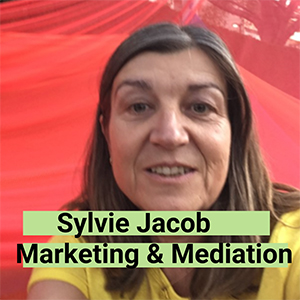 Sylvie Jacob
I am thrilled to join this incredible project in Berlin. This city always attracted me by its diversity and its cosmopolitan, laid-back and artistic atmosphere. After a career in corporate Finance, I decided to come back to my passion which is contemporary art and I joined IESA . 
This year will give me my first occasion ever to mount an exhibition and I will be more particularly in charge of marketing and press relationships. 
Nishat Khan
As a contemporary art student at IESA it's been pleasure to be working with this project, I am thrilled for the Berlin project and to be able to work with such incredibly talented people along side of me, as an artist myself it's so much more fun to learn about everything all together.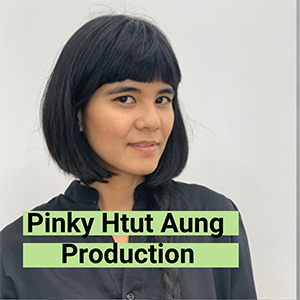 Pinky Htut Aung
Taking care of Logistics, technical aspects and being super delighted to take a new experience of organizing an exhibition in Berlin along with all my amazing classmates! The most exciting part is to handle and install the delicate artworks, developing ways in which they can be presented and interpreted!
Tian Liang
Berlin has always been an ideal city to experience contemporary art. Being part of IESA international team, It's exciting that we can collaborate with Berlin based space and artists.
Han Yang
It feels great to meet my international classmates from diverse backgrounds at IESA. I'll be happy to use my background in art history and performing art as well as my social network and working experiences to help my team. Berlin is a fascinating city full of contemporary art, I'm very fortunate to be able to work with this diverse range of Berlin-based artists, and super excited to produce this amazing exhibition with my excellent classmates this summer.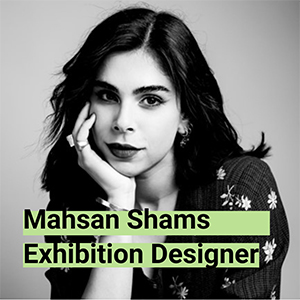 Mahsan Shams
I am delighted to be part of this project in Berlin. This city is home to some of the most innovative figures on the international stage and has a versatile art scene. Organizing this exhibition and working with my amazing classmates would be a very precious experience. I'm willing to use my skills for developing the concept and direction of the project.  
 
Éléonore Scarvelis
I'm delighted to be part of this project to create an exhibition in Berlin with IESA. I come from a background in art history and research and this will be my second time working in artist liaison for a contemporary art show. Berlin is a very diverse and interesting art scene and definitely a great inspiration for our international team.

Photo by Klaus Killisch
Pierre Granoux: Founder of Lage-Egal Gallery
"Teaching knowledge is always a challenge and a recognition. I am proud to share my experiences with the students of IESA Arts&Culture and hope that my long on-the-job learning of the curatorial profession will enrich their learning experience".
                                                                                        Pierre Granoux
On View: June 9 - June  12, 2023
Vernissage: Friday, June 9, 19h-22h
at IESA arts&culture and LAGE EGAL 
Copyright 
Schwedenstraße 16, 13357 Berlin
Curated by IESA arts&culture and LAGE EGAL, Ephemeral Utopia offers a temporary space that promotes inclusivity and celebrates diversity. This group exhibition with international artists based in Berlin plays with the ambiguity of identity in contemporary society by showing how identity can't be separated from the social, political, gender or historical problems that people face in everyday life. 
The context of Berlin, a globalized city where  artists come with their own cultures and beliefs appeared as an ideal backdrop for this project.  
This exhibition highlights a selection of works using different media; painting, textile, video and sculpture, ceramic and installation. 
An artist's journey is often shaped by what they have encountered in their past experiences and social environment. In the same way, the influence of political and social concerns on art have been shown by sociologists through the last decades. Nevertheless, art cannot only be determined by its context of creation, as formalists have sought to prove the independence of the artist's mind and its formal expression.
Regardless of culture and environment, people embody individuality and have the avenue to express original thoughts, especially through art and literature.  
All the artists presented in this exhibition deal with multiculturalism or the personal blend of one's cultural codes, social labels and lived experiences. It is more complex than just living in many places; rather, it is about a reconciliation of one's cultures to forge a new, proud, and unique identity.  
This exhibition is curated by 9 IESA students in the MBA Contemporary Arts: Sales, Display, and Collecting program coming from different countries and backgrounds:  
Lilli Donohue, Rhea Eunjoo Inn, Htet Myo Htut Aung, Sylvie Jacob, Tian Liang, Eléonore Scarvelis, Mahsan Shams, Nishat Sultan Khan, Han Yang.
Emilio Chapela:
b. Mexico City, Mexico, 1978.0
Emilio Chapela is a visual artist living in Berlin with a PhD in Artistic Research from the University of Plymouth. He is a member of the Sistema Nacional de Creadores de Arte, México. His art practice explores intricate connections between science, technology, and ecology. He inquiries on notions of time and space that are manifested through matter and forces such as astronomical phenomena, light, weather, gravity, rocks, plants, volcanoes, and rivers. He enjoys writing, walking, hiking, and stargazing, which are tools that he utilizes for his art practice. He works in different media such as moving images, sculpture, painting and installation. His work has been shown widely in museum and gallery exhibitions in Mexico and abroad. 

Radio Latina , 2013 
video and radio station
Tirdad Hashemi and Soufia Erfanian
b. Tehran, Iran, 1991.
b. Mashhad, Iran 1990.
Tirdad Hashemi lives and works between Paris, Tehran and Berlin. Whether on paper or canvas, often in small formats and depending on the means at hand, people agitate, congregate and break out. Hashemi will never feel free from her home country, Iran, but somehow, she will remain a foreigner, a stranger wherever she goes. Art is her only necessity, her true home. The only place she can express fully. Faced with the ups and downs of history, even safe spaces risk being transforming in prisons. Hashemi weaves solitude and intimacy, survival and fragility.
Soufia Erfanian is a Berlin based visual artist. Her artistic practice as well as her conviction in life is to relentlessly strive towards human connection. For as long as she recalls, art has served as a survival tool. It has allowed her to dream and to exist beyond the boundaries of time, place, social pressure and reality in all its complexity. She has discovered the best way she can fully sympathize and communicate her sentiments with people, is to paint their stories, suffering, joy, what matters to them and what keeps them up at night. In 2021 she was one of the artists part of the residency program, together with Tirdad Hashemi.

A rose bloomed alone with none to care, 2023,
oil pastel ( 23 x 31 cm)
Andrea Ziegler 
b. Germany, 1983.
Andrea Ziegler is a textile artist living in Hamburg. With thread and a sewing machine she creates contrasting and whimsical works of art on fabric . In her artistic work, Andrea Ziegler devotes herself to a virulent topic of our time: the concept of home. What does home mean today? Who is part, who is not? What creates a sense of home? In order to approach these questions, she goes to unknown places in the periphery, observes and interviews the people living there, and enters into conversation with them. For a certain period of time sh0e becomes part of the respective community. She then transfers her personal impressions and observations into artistic works.
She "draws" embroidery images with the machine on different fabrics, sometimes colored, sometimes transparent.

HH/BY/CZ , 2022, Polyester Organza  (145 x 150cm)
Marco Montiel-Soto 
b. Maracaibo, Venezuela, 1976.
Marco Montiel-Soto, traveler and immigrant, constantly finds himself returning forward. During these expeditions, the route becomes imaginary and travel time elastic. His work and installations are a creolization of architectural structures, collected found objects, sounds compositions, videos, photographs, drawings, collages, texts and maps. His work explores the intersections between political and poetic territories, homeland, traditions, economy, archaeology, religion, myths, death, cosmos and chaos. (145 x 150cm)
Solo exhibitions include Flowing down the river, Kreuzberg Pavillon, Berlin (2021)

Flowing down the river, 2021,
Installation with sound (260 x 82 x 40 cm) 
Anna M.Szaflarski
b. St. Catharines, Canada, 1984.
Anna M. Szaflarski is a writer, artist and artist-book publisher living in Berlin. In her works, she  explores the intersections of art , culture and politics , particularly  in relation to issues of identity , migration and borders .  She often addresses the ways in which borders and boundaries shape our understanding of ourselves and the world around us and how we can navigate and challenge these boundaries to create more inclusive societies . Solo exhibitions include Between Swimming and Dryland  presented by Kunstverein Reutlingen 

Rest as if Nothing was Bothering You , 2020
glazed ceramic (43 x 20 cm) 
Constanza Mendoza 
b. Chuquicamata , Chile 1971
Constanza Mendoza is a multidisciplinary artist living in Berlin . Mendoza's initial disciplines of sculpture and photography are still essential tools within her process. Her recent works deal with economies of the desires (The Displacement), politics of perception (Dance of Paradoxes), multiplicity and animism (The Monkey Woman), exile and memory (Alma Project), as well architectures of necropolitics (Unterstadt). Mendoza has exhibited extensively in Barcelona, Madrid, Málaga, San Sebastián, Margareth Harvey Gallery, London, Kunst im Untergrund NGBK, Berlin (2008), Instituto Cervantes Berlin (2012), Maison Européenne de la Photographie, Paris (2009) 

I wish no one an identity, 2022
poster (29,7 x 42 cm) 
LAGE EGAL ( Copyright ) 
Schwedenstraße 16
13357 Berlin 
Copyright Gallery hours and contact information: 
Vernissage, Friday - 19h-22h
Curator tour (in english) 20h
Saturday-Sunday - 14h-20h
Artist Panel, Saturday 17h 
Contact : 
off-space@lage-egal.net 
Berlinexhibition2023@gmail.com 
About IESA arts&culture
Centrally located in Paris, IESA arts&culture is a private institution of higher education specialized in the management of the arts and production. IESA arts&culture hosts about 700 students, 100 of which attend the courses of IESA International, the department that delivers courses and degrees in the English language (Bachelor, MBAs, MA).
IESA education methods combine the critical study of works of art with the acquisition of practical skills through internships. Students attend classes and lectures in museums and historical sites, and their education is enriched by their proximity to major artworks and cultural events.
About LAGE EGAL
Founded in 2010 by Pierre Granoux, LAGE EGAL is an artist-run art space featuring international artists and curators, mostly living and working in Berlin, Germany. It regards itself as an experimental laboratory. The emphasis is on curatorial projects that scrutinize and reconsider the stature of exhibitions as such, also as a creative act that repeatedly provides the audience with new ways of viewing art.
About Periferia Projects
Periferia Projects is a curatorial platform creating connections from Latin America and other emerging markets to the UK and Europe, developing projects with artists from emerging hubs to enhance their visibility and promote collaboration with new galleries, artists and institutions.