Exhibition dates: June 9-12
Vernissage: June 8th
Address :Lage-Egal Gallery
Greifswalder Str. 34, 10405 Berlin
This June our students from the MBA in Contemporary Art program are curating a big exhibition entitled "Ephemeral Utopia" in Berlin at the LAGE-EGAL Gallery. 

About the exhibition:
Ephemeral Utopia intends to reveal the duality of identity in its application in art: identity is individualistic freedom, as well as a predetermined social construction. 
The context of Berlin, a globalized city where international artists come with their own cultures and beliefs appeared as an idealistic backdrop for our project. 
Meet the students and gallerist: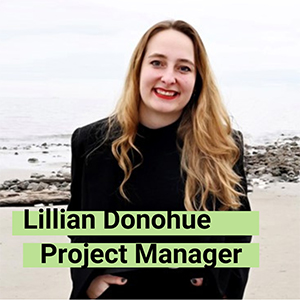 Lillian Donohue 
As project manager, I am thrilled to have a wonderful team of intelligent and creative classmates at IESA. We are very fortunate to be able to meet international artists while working in such a globalized art scene. I look forward to using my background in Art History and Museum Studies along with everything we have learned at IESA to produce a wonderful exhibition. 
Rhea Eunjoo In
I am so happy to come to Berlin and market our international group exhibition through IESA, which has more diversity, learning, and fun than anywhere else. I've experienced the other side of the art world outside of my career as a painter, and I'm happy to be able to join my very talented colleagues through this curating process.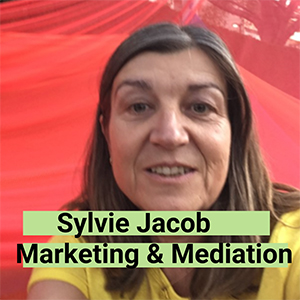 Sylvie Jacob
I am thrilled to join this incredible project in Berlin. This city always attracted me by its diversity and its cosmopolitan, laid-back and artistic atmosphere. After a career in corporate Finance, I decided to come back to my passion which is contemporary art and I joined IESA . 
This year will give me my first occasion ever to mount an exhibition and I will be more particularly in charge of marketing and press relationships. 
Nishat Khan
As a contemporary art student at IESA it's been pleasure to be working with this project, I am thrilled for the Berlin project and to be able to work with such incredibly talented people along side of me, as an artist myself it's so much more fun to learn about everything all together.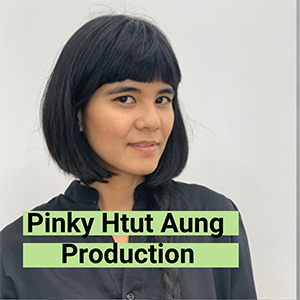 Pinky Htut Aung
Taking care of Logistics, technical aspects and being super delighted to take a new experience of organizing an exhibition in Berlin along with all my amazing classmates! The most exciting part is to handle and install the delicate artworks, developing ways in which they can be presented and interpreted!
Tian Liang
Berlin has always been an ideal city to experience contemporary art. Being part of IESA international team, It's exciting that we can collaborate with Berlin based space and artists.
Han Yang
It feels great to meet my international classmates from diverse backgrounds at IESA. I'll be happy to use my background in art history and performing art as well as my social network and working experiences to help my team. Berlin is a fascinating city full of contemporary art, I'm very fortunate to be able to work with this diverse range of Berlin-based artists, and super excited to produce this amazing exhibition with my excellent classmates this summer.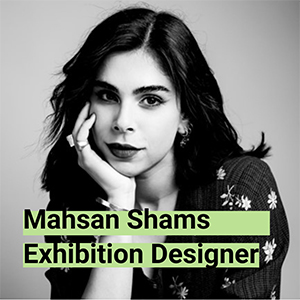 Mahsan Shams
I am delighted to be part of this project in Berlin. This city is home to some of the most innovative figures on the international stage and has a versatile art scene. Organizing this exhibition and working with my amazing classmates would be a very precious experience. I'm willing to use my skills for developing the concept and direction of the project.  
 
Éléonore Scarvelis
I'm delighted to be part of this project to create an exhibition in Berlin with IESA. I come from a background in art history and research and this will be my second time working in artist liaison for a contemporary art show. Berlin is a very diverse and interesting art scene and definitely a great inspiration for our international team.

Photo by Klaus Killisch
Pierre Granoux: Founder of Lage-Egal Gallery
"Teaching knowledge is always a challenge and a recognition. I am proud to share my experiences with the students of IESA Arts&Culture and hope that my long on-the-job learning of the curatorial profession will enrich their learning experience".
                                                                                        Pierre Granoux