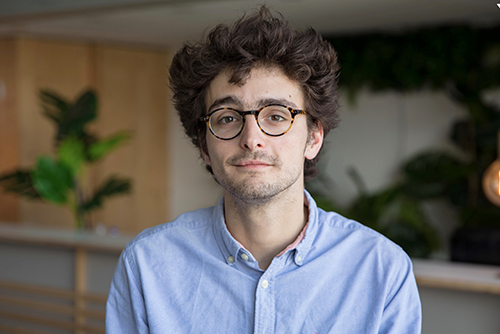 "We should engage with the meta worlds that are created via new technologies. Beyond the simple possibility of creating scarcity for digital assets, blockchain and NFTs offer perspectives that could renew the functioning of the art world and society as a whole, via the mechanisms of the web that we call 3.0 : digital certificates of authenticity, artistic co-productions affiliated with smart contracts, decentralized decision-making systems, use of NFTs as an artistic medium... The question is therefore not whether blockchain will transform the art world, but how we want it to do so." 
                                                                                                                                                                                     Clément Thibault
Bio
Clément Thibault is Director of Visual and Digital arts at Cube-Garges, a cultural innovation center in Garges-lès-Gonesse, author of exhibitions and art writer.
A member of the AICA (International Association of Art Critics), he has participated in some twenty exhibition catalogs and artist monographs, and has organized some fifteen exhibitions in France and abroad.
He has been teaching art history and curating for six years in various schools and universities. Clément is the Artistic Coordinator of ISEA 2023 in Paris - International Symposium on Electronic Arts - under the theme of Symbiosis.
He is a member of the UNESCO Advisory Committee for Works of Art.