SAVE THE DATE
Let Me Hold You 
"An exhibition that creates a space for a rich inner life that offers the world new understandings of gender, sex, identity, and expression."  
Curated by our MBA in Arts&Cultural Management candidate Shivani Vernekar
Opening in 2023, Let Me Hold You celebrates rich, diverse, and sometimes untold stories through the works of six French artists.
Bringing together a breadth of artworks from paintings to photography, this exhibition will illuminate the ways in which queer lives and stories have been expressed in art through history and create space for a rich inner life that offers the world new understandings of gender, sex, identity, and expression.
Drawing on contemporary research, interpretation, and analysis, the exhibition will also explore narratives that might not have been visible in the past due to suppression, prejudice, or discrimination.
This exhibition serves as a graduation project to obtain an MBA and an MSc in Arts & Cultural Management at IESA and the Paris School of Business. This project is being developed in partnership with IESA arts&culture and Eos Cultural Events.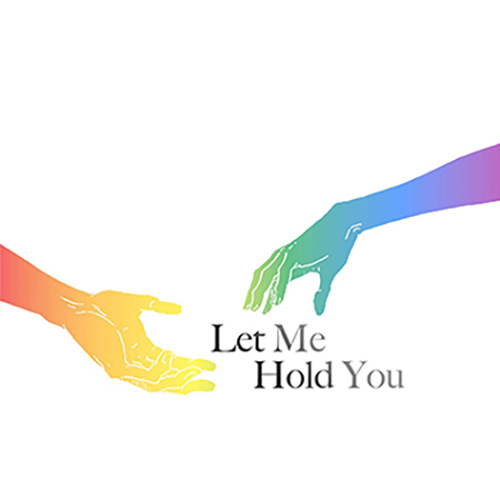 The norms of sexuality and gender have been challenged throughout history by individuals who lived radical private lives. While homosexuality has a long history, its modern sense is relatively new compared to the traditional sense of the term.
There have been cultural and legal responses to homosexuality since the end of the 19th century. Still, it was not until the second half of the 20th century that many laws criminalizing homosexual acts were overturned. In recent years, there has been a shift in public perception, knowledge, and acceptance of lifestyles associated with LGBTQ+ individuals. In today's society, labels are a part of the individual's identity.
The labels we wear on our bodies influence how others see us and how we see ourselves. Today, we live in a society that tries to fit people into perfect little boxes. We categorize people the moment we see them. In our society, labels are essential since it is difficult to comprehend things that do not fit into predetermined boxes.
Queer artists have used a wide variety of media to explore the complexities and variety of queer identity, including photography, portraiture, abstract painting, sculpture, and collage.
There is much debate surrounding Identity Politics in Queer Art, with some artists embracing it and others eschewing it as unimportant. In particular, the shifting nature of identities and changing contexts have induced much questioning in queer communities. The exhibition Let Me Hold You serves as a platform for sharing stories, allowing voices to be heard, creating awareness and community, and promoting change through sharing stories. There is a need for people to be able to live in a world where they are not constrained by the narrow perceptions of gender that still exist today and where they are free to live however they choose. We want a world where gender diversity is visible and valued. Through this exhibition, we intend to provide a critical space for complex discourses about gender, love, trans issues, and LGBTQ+ inclusion in today's society.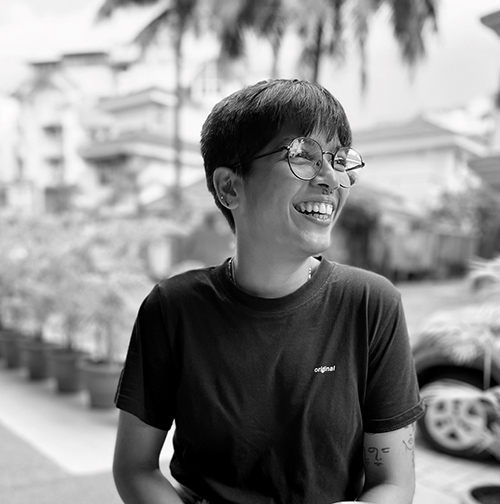 "Creating this exhibition was a challenge but it was the experience that taught me what a curator is - a cultural agent and provocateur who finds joy in others' creations."         
                                                                                                     Shivani Vernekar
Contact:
Tel: +33769081154
E-mail adress: letmeholdyou2023@gmail.com
Website: https://letmeholdyou.org/
Instagram account: @letmeholdyouexhibition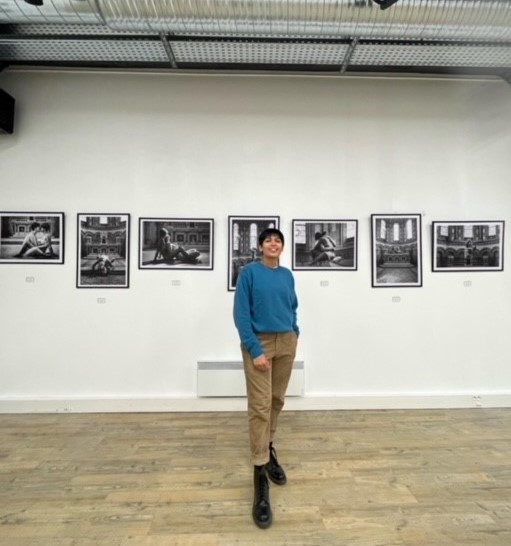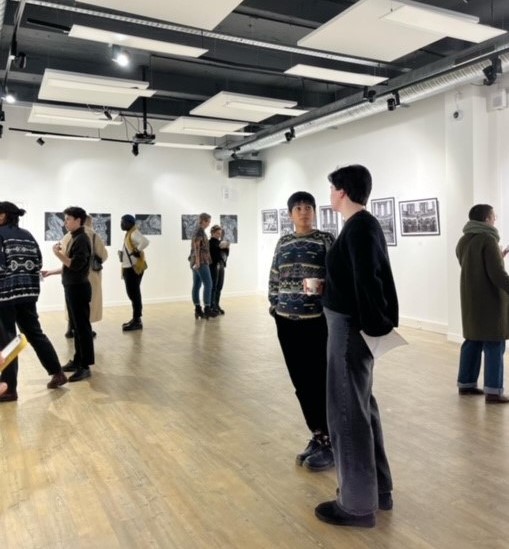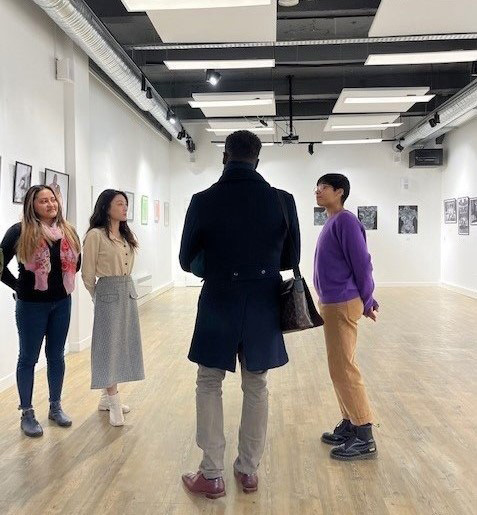 Interview with the artist:
• Which program do you follow at IESA ?
- I followed the MACAM MBA in Arts & Cultural Management program (visual arts)
• In which context did you realize this exhibition ?
- Queer art has always peaked my internet. As a queer individual who did not have too much representation growing up. I hooked onto queer art as a means of survival and a way to connect to a minority that's not always recognized by society. This exhibition was a way for my artists and myself to tell their stories that are not validated by individuals in society and to give viewers a personal and intimate experience of queer individuals and their journey. 
• Did this experience bring you new skills ?
- yes, this experience bought me skills in various areas.
• Are you satisfied with the supervision of the IESA for your project ?
- Yes, however I wish there was more feedback given on time.