Mirath Exhibition:
As part of the MBA Contemporary Arts, two students from IESA Arts&Culture organized this exhibition in partnership with gallerist and collector Claude Lemand. 
Mirathe ميراث exposes viewers to the various aspects of time and styles by bringing together a collection of works from the Claude and France Lemand Collection. The exhibition combines paintings and sculptures of six modern and contemporary established artists. It's a chance to tell the tale of Claude Lemand, art patron and major donor to the Institut du Monde Arabe, who reconciled with his native Lebanon through its artists and to shed light on the works of the Lebanese artists that spread their talents in both Lebanon and France since the second half of the 20th century.
Also, an opportunity to go to the roots of the bond that both capitals, Beirut and Paris share. The exhibition portrays the unique characteristics of the artists and the collector as well as the traces of their experiences that have always left their imprint on both Lebanon and France.  
The exhibition is taking place in Espace Claude Lemand from the 15th to the 20th of November and will be accessible every day by appointment. 
Location: 70 Avenue Jean Moulin, 75014
Contact : +33 6 95 75 23 93              
miratheartexhibition@gmail.com
Elias Abou Rizk
is the curator and production director of the exhibition.
This exhibition is in many ways an extension of his engagement with his own personal story as a young man who grew up in Beirut and now studies and lives in Paris.
His love and interest in arts started at a young age since he grew up in a family that endorse and works in arts.
Holding a bachelor's in interior design, he started working in a framing and restoration gallery in Beirut, where he developed more knowledge and passion for the arts, especially in the Lebanese and Arab scene, as well as acquiring the practical skills needed in the art world.
This experience helped him a lot in the curation and production of this exhibition and he is honored to have the opportunity to work with Claude Lemand.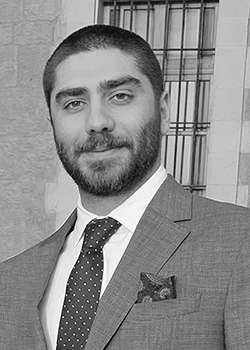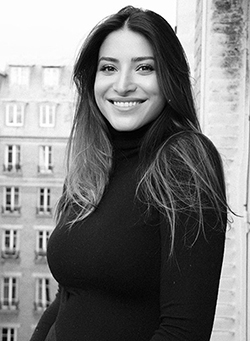 Fidan Aliyeva is the financial and mediation director of this exhibition.
Fidan has more than 5 years of work experience in banking and 7 years in sports and entertainment media, enhancing sales and client relationship management. Her extensive experience has allowed her to strategically pursue new business opportunities, capitalizing on emerging market trends.
Fidan is multilingual and fluent in Russian, French, and English, offering solid comprehension of cultural diversity. Having lived in France for more than 11 years, Fidan changed careers twice and hopes to work in the art field to enhance her skills in her passion for art.