"Share. Learn together. Think better", is a group show that explores the concept of vulnerability and co-creation in the artistic process and how the notion of 'Collaborative art' undermines this institutional structure in a number of ways.
The exhibition takes its title from Stephanie Auraud's quote, "Fail Again. Fail together. Fail Better.", which was appropriated from Samuel Beckett's Worstward Ho quote, "Try again. Fail again. Fail better." Auraud's discourse on vulnerability in the creative process has been the foundation of this exhibition. It examines how collaborative art projects can undermine the institutional structures of norm-generating machines in the art market.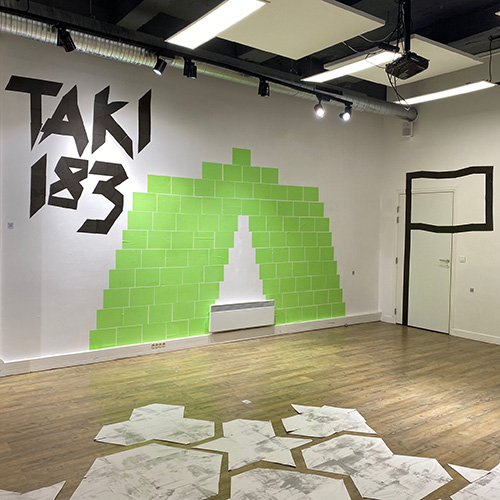 The works on display include collaborative art projects where multiple artists work together to create a single artwork, conceptual art pieces where the artist sets up a system or process that determines the final outcome of the work.It features artworks by the collectives, Les frères Ripoulain, U2p050 and the publishing house WE DO NOT WORK ALONE who have created collaborative art projects that highlight the co-creative process.
Through this exhibition, the curatorial team aims to address questions that emerged from dialogues with artists on the benefits of collaboration in the artistic process, key factors that contribute to successful collaborations in art, and how collaborative processes in art can contribute to broader social, cultural, or political goals. The exhibition reflects a commitment to collective action, shared responsibility and how we relate to each other and art, seeking to explore new possibilities for artistic expression and social change.