Our MBA Contemporary Art: Sales, Display & Collecting students are currently in Zurich on a study trip. Today's agenda included a visit to Helmhaus, Zurich with professors Lassla Esquivel and Maria Brazina.
The Helmhaus is a cultural institution run by the City of Zurich. It is housed in a historical building in the heart of the old city, where it shows four to five exhibitions per year. What makes the Helmhaus unique is that since its change of program in 1988 and again in 2001, it has been the only art institution in Zurich to be dedicated primarily to local contemporary art.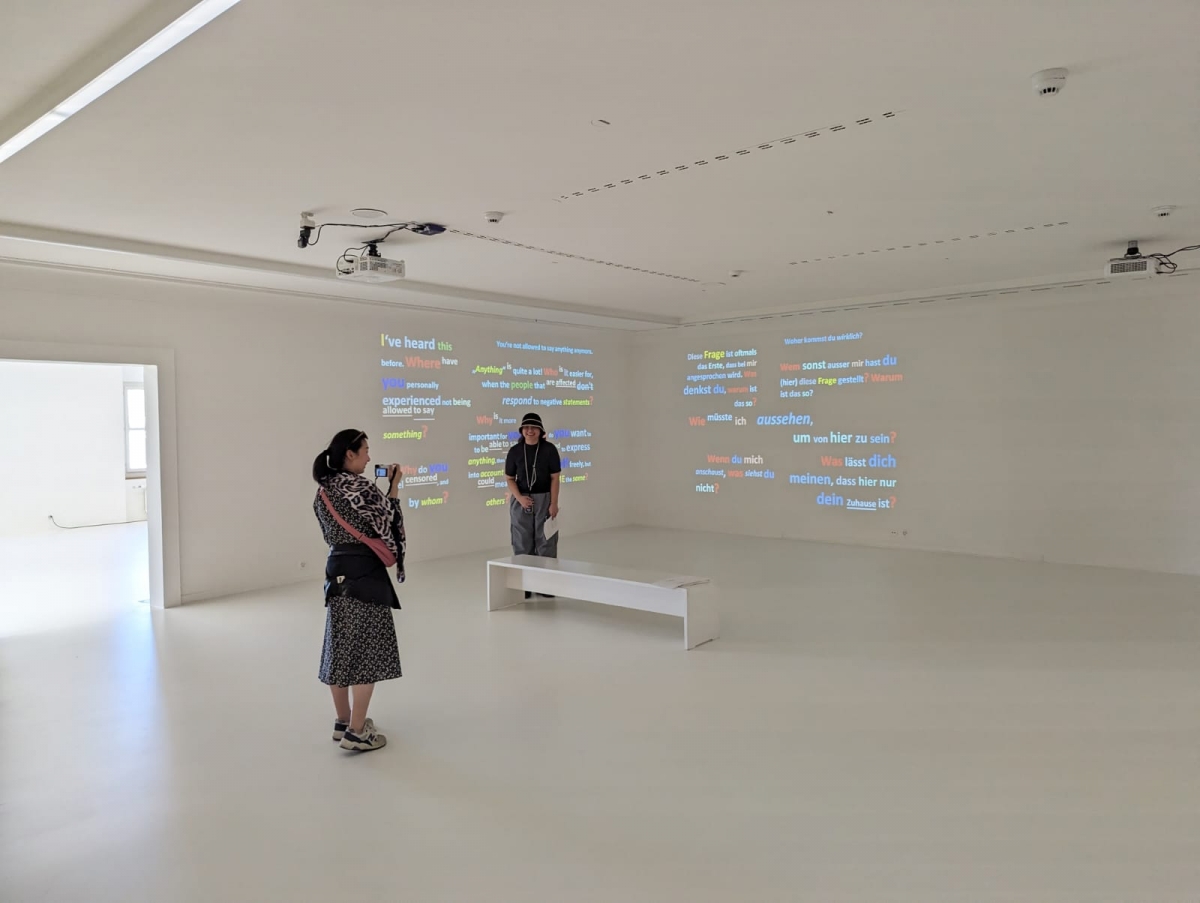 The current exhibition "Understanding" The Question Of The Other features Lisa Bärtschi, Sandra Boeschenstein, Susanne Keller, Damon Mark, Simon Risi, Lisa Schiess, Alberto Villafuerte. The artists exhibited here have chosen to make understanding their problem; they understand through their art; and before demanding understanding from others try to understand themselves. We were invited to accompany them on this adventure, a quest whose magnitude should not be underestimated.