Anni Oates is an IESA alumni and director of Art World Forum, an international art platform which provide networking opportunities to the professionals of the art industry. Read on to know more about her experience at IESA.
Feel free to also read the other testimonials from students who graduated from IESA's programs.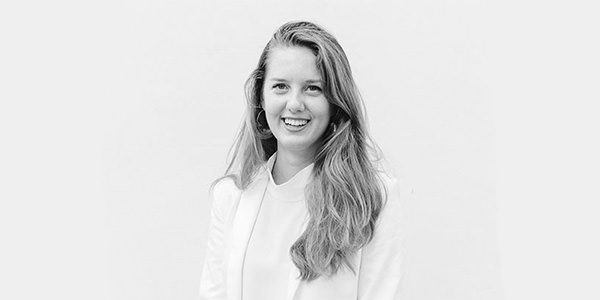 1.       Can you tell us what your academic and professional backgrounds were before joining IESA?
Before joining IESA I completed a Foundation and Bachelor's Degree in London. I had always aspired to be an artist, therefore exploring various possibilities and opportunities both within the fine arts and design came as only natural.
I worked on freelance design projects including book cover and record sleeve designs, as well as at London Fashion week and event organisation. My overall take was to see what the world had to offer and find the most suitable way to contribute something new. At the end of the day the best way to understand and acknowledge your strengths is by seizing opportunities in your field. 
2.      What motivated you to join IESA?
After graduating from London I realised that being an artist, or designer, was not the route for me. I realised that I was much more interested in art business. I was keen to be involved in the marketplace, with an in-depth knowledge of the arts and their history, and gain momentum form key players of the art scene.
3.      Is there a particular reason you wanted to study in Paris?
Seeing as Paris is an international cultural centre of the world and a key market for the arts, I found it to be a suitable place to continue my studies. It was ideal to explore yet another major European city, learn more about the language, the culture, and the arts, and have an open-minded approach towards the arts in general. More importantly, I expanded my network and established lasting relationships with entrepreneurial and established professionals.
4.      What skills did you develop while studying at IESA?
The MBA in Contemporary Art: Sales, Display & Collecting introduced to me various leading aspects of the art market. Other than strengthening my core skills in communication (oral, written and visual), art history and cultural studies, I was introduced to key practitioners within art business, was promisingly encouraged to explore potential business opportunities and take advantage of prospects that arise. 
IESA provided a selection of invaluable opportunities to apply my learning to practice. Other than the ideal environment for students of various ethic and career backgrounds to come together and share experiences and expertise, I had the insightful opportunity to apply my learning to explore several working opportunities, such as writing on-the-spot media content for Art Media Agency at Art Paris Art Fair. 
6.      Can you tell us more about your current professional situation? I was told that you are the co-founder of Art World Forum, can you tell me more about this?
I am currently the co-founder and director of Art World Forum, an international platform which caters for art business professionals with the aim of addressing international agendas within the art market. The aim is to bridge the art world and the corporate sector, to encourage experts to openly discuss pressing issues within the industry, and to encourage collaborations through a networking environment. Just last month we held our inaugural forum in Singapore and received over 150 international delegates from more than 10 countries. We are currently exploring new opportunities to expand to new geographies both within Asia and elsewhere. 
7.    What piece of advice would you give to another student interested in enrolling in an art business program?
The art world is one of consistent challenge, both physically and mentally. Having said that Contemporary Art is a genre or rather a period in art's history which is concurrent and ongoing. Therefore take pride in your explorations, focus on your learning and thrive to be innovative in your creativity.