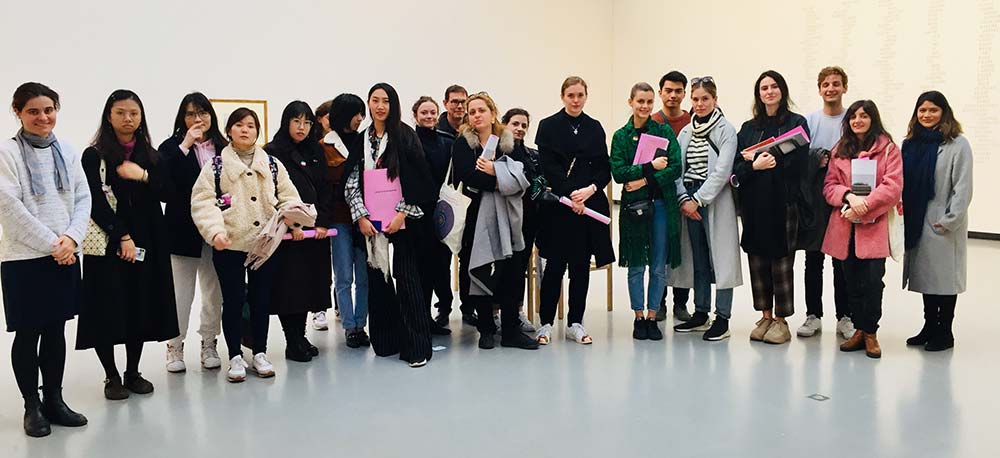 - What was the benefit from this journey? We visited 4 cities, 7 galleries and several professional curators to share their precious experiences. It's a great opportunity to fuse what we learn in school to practical use.
- Professionally? The schedule was carefully made. The fair and galleries are really worthy to visit.
- Personally? It's a pleasant journey. I am so happy to visit these beautiful cities and visit  fair, galleries and people out of Paris.
- What activities did you do over there? We attended TEFAF fair, several galleries, exhibitions and several professional curators.
- What did you liked the most about this trip? TEFAF is an incredible fair. I really like it.
- THE discovery and why? (person, information, fact....) When we visited an exhibitor of Berko Fine Paintings Knolle in TEFAF, I really like his idea about how to think of art and collect. The ideas to be unique, to be specialized in one area and get to know yourself what you like inspired me a lot.