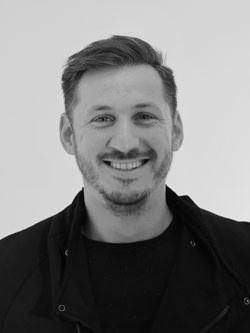 1. Which program are you currently enrolled in? Why did you select this program?
I enrolled to the new program of IESA MBA in Performing Arts Management & Entertainment in September 2018. As I started the exploration of the schools and programs, I found out that there are not so many institutions specialized in performing arts management. That is why I was thrilled when got acquainted with MBA program at IESA as it covered all the areas of my professional interest: from history of theatre to fundraising, including visits to different cultural institutions in France and abroad. Especially I was interested in history of performance and theatre management as those were something which I was planning to do in future.
2. What is your favourite class so far?
I can't pick any class as my favourite, as I am enjoying the full course without any exception. The key to success is as great set of teachers that are giving classes here. IESA managed to gather a great diverse group of professionals that togetyer has deep knowledge in all spheres of Performing Arts. Most of them have a very vast experience both in France and internationally which gives the opportunity to the students to overtake their learnings and leverage their network for future career.
3. What is your current position?
Currently I am working on the fullest on my Title 1 Project that will be presented this June in Paris. With this performances I am continuing my theatrical project that started in Moscow 3 years ago, leveraging the knowledge and fellow-partners which I acquired at IESA.
4. What do you think are the most important skills you are currently learning?
The most important skill that you are studying is the ability to work on your own projects in multicultural teams. Due to the fact that Paris is highly competitive city in terms of Performing Arts 
5. Is there anything else you would like to share with future students in the program?
I would encourage all the students that will enroll to IESA programs to make some kind of preparation before they start the program. The most important is to think what particularly their interests are in the arts world, which kind of institutions they would love to work for/with in future as well as look through in details the academic program to explore the gaps that they might have when they start studying. This will help during the study to make certain proirities and ensure that the knowledge they get will help them in their future career.