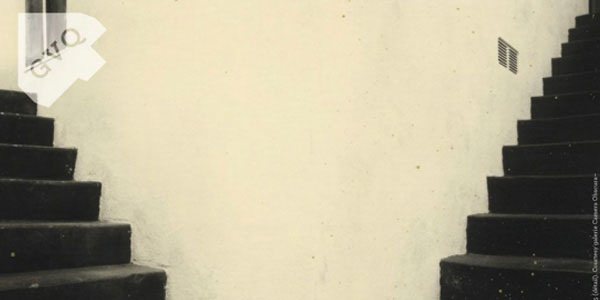 GROUP SHOW Curated by the IESA MBA in Arts & Cultural Management class Exhibited Artists: Anna + Bernhard Blume, Sophie Calle, Fabrizio Ceccardi, Alain Fleischer, Mariusz Hermanowicz, Ton Huijbers, Michel Journiac, Jean Le Gac, Eric Rondepierre
This June, the Vanessa Quang gallery showcases Une Enigme Insoluble, a group show on contemporary photography drawn from the stellar collection of Madeleine Millot Durrenberger and curated by the IESA MBA in Arts & Cultural Management students and curator Audrey Illouz.When our student Maya Shiboh went to Strasbourg to meet Madeleine Millot-Durrenburger and see her collection for the exhibition, she asked her for an interview.
Interview with Madeleine Millot-Durrenberger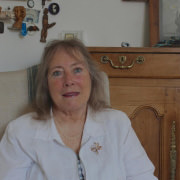 Madeleine Millot-Durrenberger is a contemporary photography collector, based in Strasbourg. Her collection is vast, encompassing more than 1300 photographs by more than 100 photographers. She stocks them in a very organized manner in numerous drawers scattered around her house. She regards the photographs from their physical facet but finds more depth in their conceptual quality. The reminiscence of ideas piled in her drawers connect her mind and bring about new ideas and concepts, which she continues to share to the public in various manners, by curating exhibitions and publishing books.
How does your collection stand out from other photography collections?
The number of collectors in France are rather small. Among them are collectors who are focused on themes such as the female nude, or collect by epoch, such as from the 30s, which is also a very current trend. In the United States the trend is to collect images from the 40s and 50s. I am particularly focused on photographers as artists and as creators. I am not so much attracted to photography focusing on traditional themes that explore the basic functions such as portrait, landscape or documentary.
When did you start collecting?
I started to collect at the beginning of the 80s when I encountered my very first piece from a Laotian photographer, Rattana Rasi. At the time there were less collectors and the artists were more laid back; they would often offer a third picture if we had purchased two. Today, the situation has drastically changed. More precisely, the market surrounding art has completely changed. I had the chance to acquire many photographs in the 80s which I would not be able to afford today.
How has your collection developed over the years? Did your focus change along the road? If so, how?
At the beginning, it was just an experience. Now I am more focused on expanding what I have in regards to the artists which are already in the collection. I have more than 100 different photographers in my collection. I do not follow the ones that are dead and I try to follow the ones that are alive; following them and figuring out how they evolve with their work.
A large number of photographs in your collection focus on the documentation of thinking processes, fictions and staged images. Could you describe how these aspects of photography and creation attract you?
Photography depicts reality and I like photography that changes reality. I mean not only physically, for example by using photoshop, but images that distort the content as well. A distortion on political views such as Tom Drahos' work or distortions on architecture such as Stephane Couturier. Fiction for me becomes a sequence. They portray a story accompanied by a narrative. There are images which the viewer is supposed to interpret by themselves but there are other images that the artists control by combining them with a text. These traits and variations, which you see in my collection, were not intentionally brought up but they surfaced as I focused on the activities of each artist. There are other sorts of fictions, such as the ones where the artists disguise themselves; Michel Journiac or Jan Saudek are good examples. They all return to their own particular story and they are extremely unique; the kind you cannot copy. In my collection I focus on artists who pursue their unique view.
Could you tell us how you diffuse your collection to the greater public?
I diffuse the activities of the artists in my collection by exhibiting and publishing their works. For example, I try to create something which shows new ideas by bringing together philosophers, scholars, writers or psychoanalysts to discuss the images created by the artists. I also curate numerous exhibitions with the ideas that pop up in my mind. These ideas emerge when I go through my drawers.
Interviewed by Maya Shiboh, MBA Arts & Cultural Management student