Contemporary art exhibition. Art therapy. Healing Art
When psychology meets art, it is the self-salvation of the human soul. As early as thousands of years ago, human beings expressed their feelings through artistic creation to alleviate the pain of body and mind.
It is the mental exercise of interpreting what we see that makes art in galleries so rewarding. Creative thinking is required for problem-solving, and this is a practice that encourages it. 
It is necessary for mental health that we practice creative thinking, a skill that improves our ability to come up with unique solutions to difficult problems. Leaving difficult emotional problems unresolved can lead to even more stress and frustration. For the sake of our relationships, self-esteem, and situations that cause us stress and anxiety, each of us needs to learn how to solve problems in a creative way.
Vessel for Soul presents to the audience the mental journey of the five different artists, which found a release in art creation and share their stories and artworks with healing significance. It shows the public the result of an intimate process and the variations of techniques. Every work of art is imbued with a particular psychological and moral atmosphere. Each story is a unique personal experience, which artists broadcast through their artworks.
We hope to guide our audience into a journey of healing in the exhibition, and encourage people to try art therapy as a tool to obtain inner peace and joy.
Vessel for Soul wants to underline the connection of our souls and bodies in the darkness of life through the power of art, reconciliation with the world, and melting emotions and memories into artworks. Whether it is painting, installation, or digital art, there are all parts of the carrier of souls, the vessel of meaning.
The idea is to share with the audience the way of eliminating negative emotions and escaping from darkness through art creation. Art therapy is not just to vent emotions, it's the journey to the incredible reality of our mind.
Vessel for Soul hopes that every visitor participating in the exhibition can experience the process of art therapy. Therefore, we have invited professional art therapists to carry out group workshops for the audience and have the opportunity to practice a more in-depth one-to-one discussion with the audience. We hope that our exhibition can aid to discover art therapy benefits. Not only is meant to heal our brokenness but it is also meant to help us to restore the broken relationships in our lives.
Our Artists (3 from 5, briefly)
Phelim Hoey
Amsterdam-based visual artist Phelim Hoey (b. 1984, NL/IE) studied documentary photography at the School of the Arts (HKU) in Utrecht, the Netherlands. Here, in his first days at art school, Hoey encountered a series of optical difficulties. These difficulties were among the early symptoms of MS, a neurological illness with which he was formally diagnosed a few months later. His practice would subsequently acquire new meaning as a possible agent of healing, offering an important creative outlet for studying his condition, as well as the potential for tracing the ever-changing relationship he experiences with his body.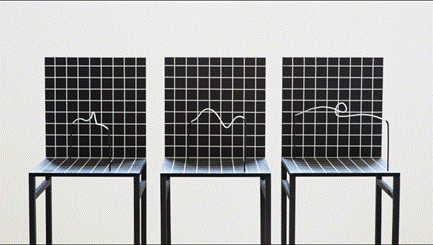 Mirsini Artakianou
Mirsini Artakianou (*1987 in Lesbos, Greece) is a Greek-German artist. She holds a diploma degree (2006-2012) in Fine Arts and Art Studies from the University of Ioannina in Greece and completed postgraduate studies at Burg Giebichenstein, Kunsthochschule Halle in 2014-2016.
"A light breeze is enough to set my installations in motion. Made of thousands of threads, they occupy a volume that is purely immaterial in nature. It is precisely this absence of matter that gives the floating sphere's presence and defines my very own aesthetic world…"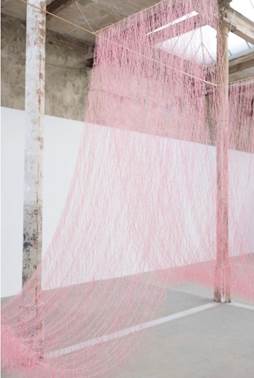 Details of the artwork "Ida" 2020/21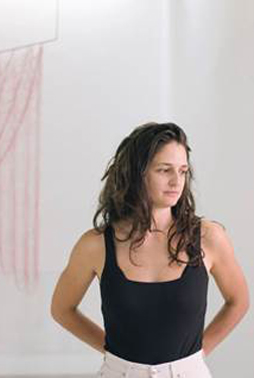 Lou Chavepayre:
23-year-old French-Swedish artist Lou Chavepayre was born with a motor disability.
She communicates with the help of a computer that she controls with her eyes, thanks to an eye-tracking system coupled with a synthesized voice. This device allows her to speak, write, paint, and, more generally, serve as an interface with the outside world.
" My name is Lou Chavepayre, I was born in a state of apparent death, I survived at the cost of a severe motor disability I've been moving worlds for 25 years.
I play with the limits of life. Turn my pain into strength, rather than being a victim. Being part of the world and touching it. Mobilize all possible and unthinkable tools such as touch, matter, others, and my desired body. Using my size, the most important for me, I jump into the void. When I jump into the void, I finally have a body."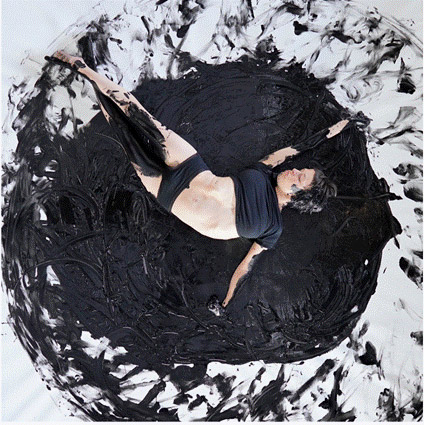 Curator- Margarita Iakushova:
Margo is a Curator of the exhibition. She did her bachelor's degree in acting at Saint-Petersburg, theater Academy. Then moved to New York, where she dived into the art world. Her previous work was related to social media, marketing, and communication. Margo desires to discover new artistic talents and helps them to find a way to be seen and heard. She put not only her efforts, but truly love in the project Vessel for Soul, as it brings to the world the essential lighting.
« As I've traveled a lot, I've encountered ideas that have ignited something in me, making me see the world in a new light. I am continuing my research on creativity, personality, and emotional health. And always look for indirect inspiration »
Mail address: margo.iaky@gmail.com 
Projection Manager: Xiaojing WANG (Echo):
Echo graduated from Shanghai Theater Academy with a film and tv program director and screenwriter degree in China. She is a short film director, screenwriter and producer whose short films have won many international awards. She used to work for Filmplus Production House, then she is leader of Future Frame production house and started making independent short films.  Now she is learning art and culture management MBA/MSc at IESA and PSB in Paris. Hoping to become a contemporary art curator in the future.
Healing art and art therapy is a great collective self-salvation of human's soul, it provides a new way for people to feel art and heal themselves. There are more possibilities in the future. We look forward to negotiating and cooperating with you, and hope our project can go further.
Mail address: wangxiaojingfr@126.com 


Administer: Hsuanyu CHEN (Sunny):
Sunny graduated from Yuan Ze University and majored in the foreign language of applied linguistics in Taiwan. Knowing a country's language is knowing a country's culture.  Equipped with a background in Japanese and English cultural study. Currently an art and culture management MBA/MSc student at IESA and PSB in Paris. Effort to become a curator in the future.
People nowadays face and suffer more and more misery whether it's from the past or their daily life, it's not serious enough to see a doctor, it's too heavy to ignore the sadness. Healing art is a whole new tunnel for us to relief or palliation. Please come by our exhibition and see how we're going to introduce it.
Mail address: sunnyyou0501@gmail.com
Marketing & Designer: Ke MA
Ke graduated from the London college of fashion and majored in fashion design womenswear. She is doing her master's program in culture management MBA/MSC. She hopes to work on art therapy and personal healing in the world.
"We all have many moments of emotional outbursts that come out of nowhere and are difficult to express. Sometimes they are unconsciously ignored and not even awarded. The process of art therapy allows me to be aware of my inner self, to see the soul in the paintings, to talk and to find the balance of myself."
Mail address: xixi9916@outlook.com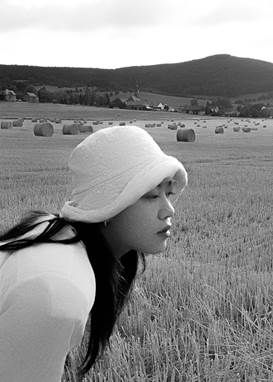 Event Manager: Inessa KOVYAZINA
Kovyazina Inessa graduated from VSHNI, a course in lacemaking in St. Petersburg and an interior design course in Russia. She is a student at IESA in Paris at present time. Her goal is to have a little store where she would be able to realize her lace skills.
"Life is too short and sometimes we forget just to take a look at the sky and all the world around to enjoy natural colors and feel as part of it. With my organizing experience in Russia, Germany, and Spain, I would create an interesting program and a nice atmosphere for everyone at our exhibition."
Mail address: kallen005@mai.ru 
Curatorial Advisor: Emeline Bonnard Delacour:
Emeline graduated in Arts Management at IESA Paris, with a background in marketing, and project management. She was co-curator of the Elephant in the Room, a recent exhibition in partnership with IESA.
She is currently project manager at Aika Strategy & Art Connection, Besides this position, she is a freelance art consultant and artist agent. Being involved in Fashion, Emeline is the project manager and curator of Maison Valentin Laot and face of several young fashion brands. Emeline is interested in curation, the commercial sector, and artist management. 
"Encountering artists or designers and diving into their art are the highest form of healing in my own life path, and I found my voice thanks to this process. I am deeply glad to participate in a project about such a universal yet individual journey with incredible artists and team."
Mail address: emelinebonnardofficial@gmail.com