The profession's main responsibility is to balance two critical aspects of cultural heritage management: preserving a site's historical and cultural value on one hand, while ensuring it generate incomes to financially viable on the other hand.
Typically, a heritage manager works in a location which has widely acknowledged cultural and historical values, such as:
Historic sites and buildings: The Coliseum in Rome, Notre-Dame de Paris, Angkor Wat, etc. 
Museums: Le Louvres, the National Gallery in London, etc. 
Landscapes and natural wonders:  the Niagara's Falls, the Great Canyon, Mont Fuji, etc. 
As with many careers in arts management, this position requires to be very versatile as it involves many different aspects, such as business development, marketing, public relations and project management.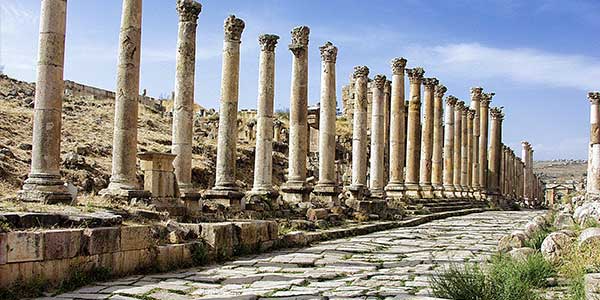 Promoting a site:
Organizing fundraisings
Managing marketing campaigns
Managing budgets
Develop the site' awareness and its importance to the community
Be in contact with potential donors such as local councils, funding agencies, private companies, etc. 
Preserving a site:
Working with stakeholders: conduct awareness campaign to educate tourists, the locals (shop and hotel owners for instance) about how sites can be preserved
Develop the heritage site in a sustainable way: In recent years, the need to develop heritage attractions in a sustainable way has grown stronger and stronger. It is now part of the job.  
Business development:
Develop new attractions to generate income
Develop retail activities such as souvenirs shops, restaurants, cafés, etc. 
Staff management:
Recruiting, training and managing new staff members as well as volunteers
Skills and qualifications
A Deep knowledge of cultural heritage: Applicants must be knowledgeable in this field, or even have a passion for it. Be open to other cultures, and generally speaking have an open mind
Possess a business mindset : you'll have to ensure that the project you will be in charge of will be economically sustainable. 
Interpersonal communication skills
Negotiation : as a project manager you'll find yourself negotiating budgets and resources with difference stakeholders of the project such as 3rd-party suppliers, funding agencies, your superiors, as well as with other stakeholders. 
Organization : because you will be managing many different aspects, and often jump from one task to a completely different one. It is of paramount importance to stay organized to stay efficient
Leadership : to motivate, inspire your team and keep its spirit high
Time management : evaluate the time needed for each task and prioritize them on their importance
How to become a cultural heritage manager?
Education
To reach this position it is recommended to obtain a bachelor's degree in an art related field such as art history, art conservation or museum studies. However, going one step further and completing a graduate degree in art business is likely to greatly improve your employability.
Career path
Accumulating professional experience as you are still as student will allow you to get a job more easily once you are on the market. Doing internships or working as volunteers for cultural institutions or heritage sites is a great way to get your foot in the door. 
More job descriptions:
Art auctioneer job description
Art gallery manager job description