An art gallery manager is responsible for organizing exhibitions for either a private or a public art gallery.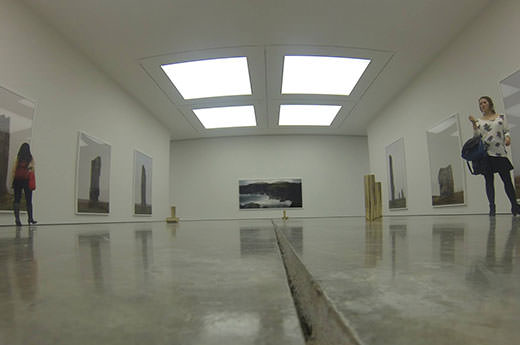 The position is multi-faceted as it involves overseeing many different aspects: 
Logistics
Ensuring the installation of the works of arts in the exhibition space
Arranging for their transport and storage
Arranging for loans with other art galleries
Managing inventory
PR and communication
Providing information to the visitors
Networking with art collectors and artists
Updating the gallery's website and social media accounts
Arranging writing press releases
Sales
Negotiating sales with clients
Planning and management
Hiring and managing volunteers
Staffing the gallery
Setting deadlines
Skills and qualifications
Gallery managers' qualifications include an in-depth knowledge in at least a particular art form: photography, sculpture, paintings, contemporary art, etc. They are also expected to be knowledgeable in art history, arts management and have fundamental knowledge of marketing concepts. 
The position requires you to be familiar with various administrative practices: to prepare the gallery's works of art for shipping or storage; conservation; registering and storing the works of art.
Gallery managers must also have management skills to oversee the gallery's budget, dispatch tasks to the gallery's staff, train interns and volunteer, plan schedules, set deadlines, etc.
Interpersonal skills are also key for the position as one of the gallery manager's role is to build working relationships with artists, potential clients, funding bodies, etc. 
How to become an art gallery manager?
To reach this position, it is recommended to obtain a graduate degree in arts management, art business, museum studies or arts administration. As the position involves marketing and management tasks, taking classes of those two fields can also help you better qualify for the job. Previous experiences as a gallery assistant are also welcome. 
Some of IESA's alumni are now working as gallery managers. Our graduates shared their testimonials to tell us about professional experience and their experience while studying at IESA. 
Are you wondering what jobs arts management majors can do? Here are more job descriptions:
Artistic director job description