Tuesday, February 17, 2015 - 18:30 - White Cube Bermondsey
The series of talks IESA organizes in collaboration with White Cube is now in its third year. the focus of this series will be on the various forms of markets and investment that are active in the Contemporary Art arena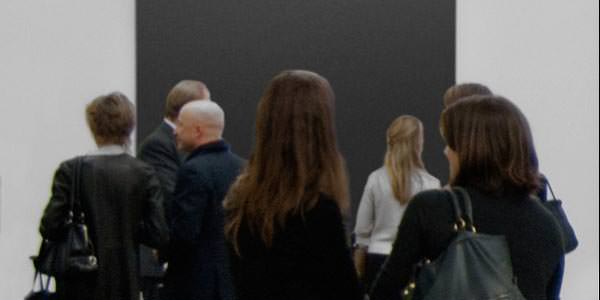 Art has long been considered an investment of passion, one that not only offers aesthetic pleasure but the potential for economic benefit. Only recently has art investing been viewed through the lens of economic theories and subjected to its laws. This new series of talks organized by IESA and White Cube, now in its third year, tries to unpick the very notion of art market itself, through the various facets of investment and collecting.
The session will look at addressing some pressing questions on the future of the art market: what is the future of the art market? Will art be still seen as an investment and is it really so? What factors might contribute to the continuing role of art as an investment? Will the increase of on-line auctions build up a stronger base for investment or will the art market become a boost to investment by creating wider audience? What will be the pressures in a wider market with global investors?
SPEAKERS
Aino-Leena Grapin, Managing Director, Europe & Middle East, Paddle 8
Nathalie Moureau, Professor of Economy Université Paul-Valery/Montpellier 
Filip Vermeylen, Professor in the Cultural Economics of Global Art Markets at the Erasmus University 
There will be opportunities to ask questions and continue the discussion afterwards with an informal reception. 
The programme is free and aimed at students of contemporary art, both at undergraduate or graduate levels. 
Registration:
Please contact Sorcha Richardson  at IESA@whitecube.com or call +44 (0)20 7749 8093 to book tickets for the sessions. These are available from two weeks before each event. Tickets are limited to 4 per person. Seats are limited so book early to avoid disappointment.
If you fail to show up to the event without having notified us in advance you will not be able to register for any other sessions
Getting there:
White Cube Bermondsey.
White Cube 144 – 152 Bermondsey Street
London SE1 3TQ
The nearest London Underground stations to White Cube Bermondsey are London Bridge (Jubilee and Northern Lines) or Borough (Northern Line).
There is disabled access throughout the gallery space.