Wednesday, October 3, 2012 - 18:30 to Wednesday, May 8, 2013 - 20:00 - White Cube Bermondsey
London's pivotal role in the future of Contemporary Art
A series of panel discussions organised by the IESA MA in the Contemporary Art Market with the White Cube Bermondsey to investigate how London became a pivotal cultural and commercial centre for contemporary art and what its future is or could be.
Each session explores different aspects of the London market: how London arrived at where it is today; how commercial galleries, museums and foundations and collectors assess London's future; the importance of London in relation to emerging markets; investment and the future.
Every evening will have eminent figures from different areas of the Contemporary Art world to join the panel for a lively and informal debate.
3 October 2012 6.30 - 8pm
How the London art market got where it is today.
Tim Marlow (Chair) Director of Exhibitions, White Cube London
Michael Craig Martin, Artist
Lord Grey Gowrie, former Cabinet Minister, Chairman of the Arts Council and Chairman of Sotheby's 
17 October 2012 6.30 - 8pm
The role of commercial galleries and their strategies for development.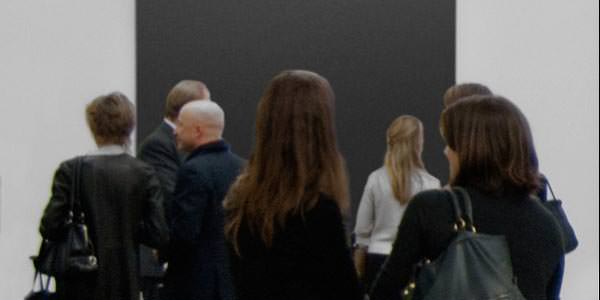 Ossian Ward (Chair) Visual Arts Editor, Time Out London
Kate MacGarry, Director, Kate MacGarry
Honey Luard, White Cube
Maureen Paley, Director, Maureen Paley
31 October 2012 6.30 - 8pm
The position of Museums and Foundations in the contemporary art market.
Andrew Renton (Chair) Professor of Curating at Goldsmiths University and Director of Marlborough Contemporary
Gregor Muir, Executive Director, ICA
Hans Ulrich Obrist, Co-Director, Exhibitions and Programmes and Director of International Projects, Serpentine Gallery 
14 November 2012 6.30 - 8pm
London as a centre for art-collecting.
Ossian Ward (Chair) Visual Arts Editor, Time Out London
Alex Sainsbury, Founding Director, Raven Row
Anita Zabludowicz, Founder Zabludowicz collection 
28 November 2012 6.30 - 8pm
Emerging markets and London's role in the global market.
Louisa Buck (chair) art critic and jounalist
Francis Outred, Head of Post-War & Contemporary Art, Europe, Christie's
Anders Petterson, Managing Director, ArtTactic
Graham Steele, Director Asia, White Cube 
12 December 2012 6.30 - 8pm
Investment and the future of the market.
Tim Marlow (Chair) Director of Exhibitions, White Cube London
Matthew Slotover, Co-Publisher, Frieze; Co-Director, Frieze Art Fair
Munira Mirza, Deputy Mayor, Education and Culture of London
Sigrid Wilkinson, Co-Founder and Director, Arts Co
Hannah Barry, Director, Hannah Barry gallery
11 March 2013 6.30 - 8pm
THE FUTURE OF: Art Fairs 
Georgina Adam, Editor-at-Large, the Art Newspaper (chair)
Matt Carey-Williams, Sales Director, White Cube
Stephanie Dieckvoss, Director Art 13
Matthew Slotover, Co-Publisher, Frieze; Co-Director, Frieze Art Fair 
10 April 2013 6.30 - 8pm
THE FUTURE OF: Biennials
Ute Meta-Bauer, Dean of School of Art, Royal College of Art (chair)
Andrea Rose, Director of Visual Arts, the British Council
Andrea Schlieker, Director, White Cube
Sally Tallant, Artistic Director, CEO Liverpool Biennial 
8 May, 2013 - 6.30 - 8pm
THE FUTURE OF: Museums
Beth McKillop, Deputy Director, V&A (chair)
Stephen Deuchar, Director, The Art Fund
Victoria Pomery, Director, Turner Contemporary
Charles Saumerez-Smith, Secretary and Chief Executive, Royal Academy