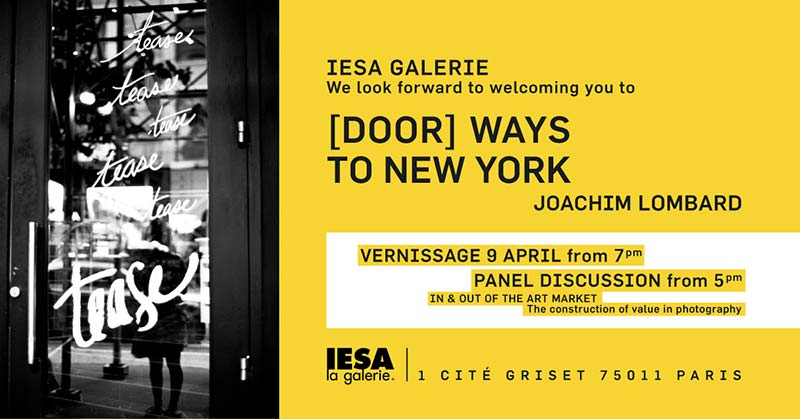 Joachim Lombard's first photograph of a door in New York City was one of a laundry machine. Unknowingly, this defined Lombard's artistry, illuminating his deeper interest in exploring Manhattan through a lens. A self-taught photographer, his approach is simple and pragmatic: one subject, one lens, a wide field of possibilities. Lombard's dedication to a series of doors in New York City underlines what each image can reveal: from their neighborhood to its people.
[Door]Ways to New York is the forthcoming exhibition of Joachim's in-progress series featuring 40 new photographs, which take us through the frontier of Manhattan.
The photographic display follows the scenography of New York City — embracing the position of the photographer in a state of exploration and allowing the city to unfold in front of its visitors. From the bohemian lower streets to Manhattan's Upper East and West sides, all shades of New York emerge, underlying the dichotomy of both the city and artist.
All images are available for purchase throughout the time period of the exhibition. Please contact us here for any inquiries.
This exhibition is curated by our Contemporary Art MBA students together our MBA in Performing Arts Management and Luxury students.