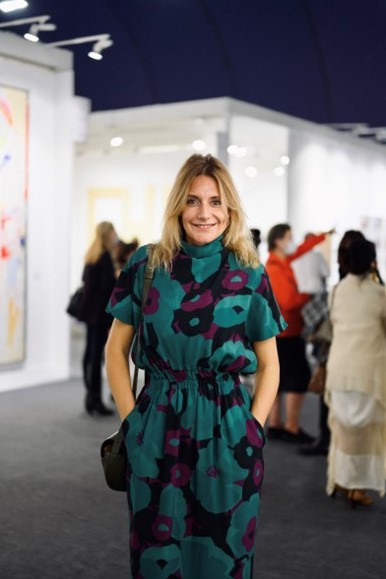 Meet the President of our Graduation Jury
Marie Maertens
Trained as an art historian, Marie Maertens is a journalist, art critic and independent curator.
In 2022, she organized the exhibition Power Flower, at 109, as part of the Nice Biennial and In this world, I'm a stranger, at Hiflow, in Geneva. In 2020, she had designed the exhibitions Embrasser des espaces infinis, for the same venue and Utopic Landscapes, for the website collectorseries.tv, which followed that of American Women, the Infinite Journey at the Patinoire Royale in Brussels. In 2018, she expanded The Surface of the East Coast, initiated at 109 Nice, summer 2017, to five Manhattan galleries, added to a performance in Brooklyn.
She has also curated le Quatrième sexe, La phase B de la performance, Spirit your mind, Desdémone, entre désir et désespoir, Brooklyn à Belleville, Summer Camps, Wani…
She regularly collaborates with the media Connaissance des arts or Projets Media and is the author of numerous texts or interviews published in various catalogs and magazines. Her writings can also be read on her website: MarieMaertens.