First-year students took full advantage of the burgeoning artistic scène of the German capital.
The wide range of cultural activities available in Berlin is astonishing.
Visits included: 
Private collections such as Sammlung Boros, an impressive contemporary art collection housed in a former World War II bunker located in the heart of Berlin; 
Artists' studios such as Frank Nitsche's; 
Commercial galleries such as Sprüth Magers, which is in the process of opening a new space in Los Angeles;
The Hamburger Bahnhof, one of Berlin's most well-known exhibition spaces dedicated exclusively to contemporary art from the 1950s to present.
The schedule was certainly tight, but with all we were able to see, it was worth bustling around!
Haus am Waldsee sculpture Park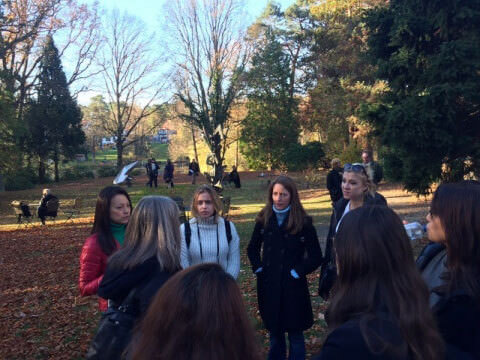 Haus am Waldsee - Alicja Kwade exhibition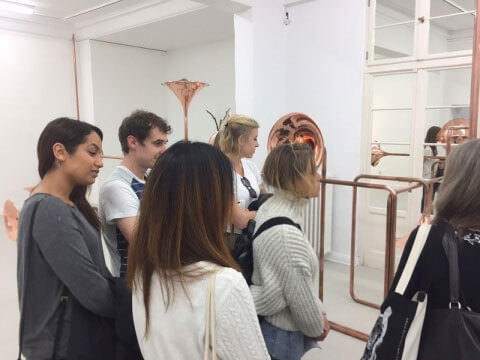 Martin Gropius Bau - Piet Mondrian exhibition