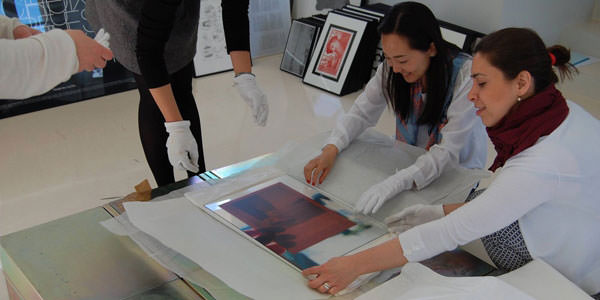 MBA in Arts & Cultural Management curate exhibition: Seuils de visibilité at the Cneai from May 11th-21st.
Students in IESA International's MBA in Arts and Cultural Management are curating the exhibition Seuils de visibilité at the Cneai (Centre national édition art image) which will run from the May 11th to 21st.
The project is being overseen by IESA Professor and independent curator Audrey Illouz. The students have drawn works from the Cneai's permanent collection which are comprised of multiples and editions, and with artist Aurélie Pétrel. Pétrel has been commissioned by the students to produce work for the show, and the pieces produced include images of a selection of objects from Cneai's collection.
Pétrel's work plays with the idea of manipulating objects and displaying features that traditionally are not available to museum and gallery visitors. The students have been working in small teams on different aspects of the show including preparing the floor plan, press release, planning events and group visits and writing the visitor's guide. Don't miss the official opening on May 10th from 6-8.00 pm.