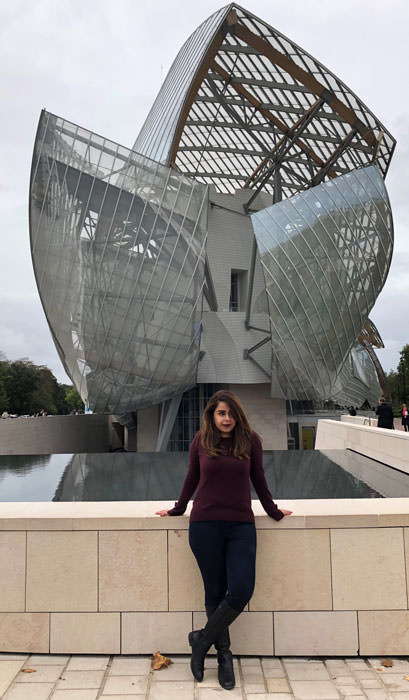 Meet Zara Sajid, Student of our MBA in Arts & Luxury Management program
Zara is a specialist in the contemporary art sector with eight years of successful experience in art      curation and advisory. 
 An advocate for the arts and eager to scout emerging talent, Zara has actively promoted Pakistani contemporary art and curated 75 exhibitions to date in Pakistan, India, Dubai and London. 
From Jan 2019 - May 2020, Zara worked as as consultant for the World Bank Group Islamabad for their art program where she curated various exhibitions including established as well as emerging artists from across Pakistan. 
As a cultural mediator and ambassador for the arts, Zara has also curated exhibitions at the British High Commission, Islamabad, Embassy of the kingdom of Netherlands, Islamabad, Embassy of Spain, Islamabad & the Embassy of Brazil, Islamabad.
A graduate from the National College of Arts Lahore, she is currently an MBA candidate in the Art & Luxury program run by IESA ARTS & CULTURE, Paris where she has gained tremendous insight into the interconnections between the luxury market and the contemporary art sector. 
She currently works as a Digital Marketing Strategist & Community Manager for the Regis Mathieu Gallley, Paris, the Mathieu Lustrerie, Luberon and Photo Days Paris. 
Zara continues to promote Pakistani art globally and is currently the Guest Curator for Antidote Dxb, an online art gallery from Dubai. 
She has also dabbled into art journalism and has been featured in Harpers Bazaar Art Arabia and Hello Magazine Pakistan to name a few.