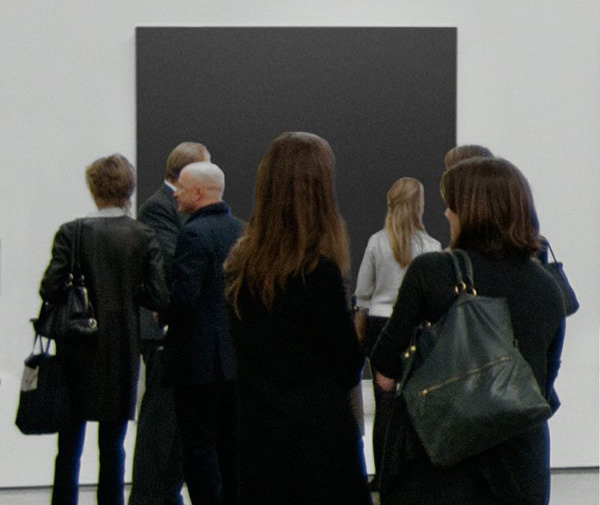 LONDON'S PIVOTAL ROLE IN THE FUTURE OF CONTEMPORARY ART 
Wednesday evenings, 6.30 - 8pm at White Cube Bermondsey
A series of panel discussions organised by the IESA MA in the Contemporary Art Market with the White Cube Bermondsey to investigate how London became a pivotal cultural and commercial centre for contemporary art and what its future is or could be. 
Six sessions explore different aspects of the London market: how London arrived at where it is today; how commercial galleries, museums and foundations and collectors assess London's future; the importance of London in relation to emerging markets; investment and the future. 
Each session will have eminent figures from different areas of the Contemporary Art world to join the panel for a lively and informal debate. There will opportunities to ask questions and continue discussions after the panel sessions with an informal reception. 
Wednesday evenings from 6.30 - 8pm on 3, 17, 31 October, 14 & 28 November, 12 December at White Cube Bermondsey 

3 October 2012 6.30 - 8pm
How the London art market got where it is today.
Tim Marlow (Chair) Director of Exhibitions, White Cube London 
Michael Craig Martin, Artist 
Lord Grey Gowrie, former Cabinet Minister, Chairman of the Arts Council and Chairman of Sotheby's 

17 October 2012 6.30 - 8pm
The role of commercial galleries and their strategies for development.
Ossian Ward (Chair) Visual Arts Editor, Time Out London 
Kate MacGarry, Director, Kate MacGarry
Honey Luard, White Cube 
Maureen Paley, Director, Maureen Paley 
31 October 2012 6.30 - 8pm
The position of Museums and Foundations in the contemporary art market.
Andrew Renton (Chair) Professor of Curating at Goldsmiths University and Director of Marlborough Contemporary
Gregor Muir, Executive Director, ICA 
Hans Ulrich Obrist, Co-Director, Exhibitions and Programmes and Director of International Projects, Serpentine Gallery 
14 November 2012 6.30 - 8pm
London as a centre for art-collecting.
Ossian Ward (Chair) Visual Arts Editor, Time Out London 
Alex Sainsbury, Founding Director, Raven Row 
Anita Zabludowicz, Founder Zabludowicz collection 
28 November 2012 6.30 - 8pm
Emerging markets and London's role in the global market. 
Louisa Buck (chair) art critic and jounalist 
Nonna Materkova, founder, Calvert 22 
Francis Outred, Head of Post-War & Contemporary Art, Europe, Christie's 
Book your place from 15 November
12 December 2012 6.30 - 8pm
Investment and the future of the market.
Tim Marlow (Chair) Director of Exhibitions, White Cube London 
Matthew Slotover, Co-Publisher, Frieze; Co-Director, Frieze Art Fair 
Munira Mirza, Deputy Mayor, Education and Culture of London 
Sigrid Wilkinson, Co-Founder and Director, Arts Co 
Hannah Barry, Director, Hannah Barry gallery 
Book your place from 29 November
A Q&A with the panellists will follow the discussions.
The programme is free and aimed at students of contemporary art, both at undergraduate or graduate levels. 
Registration:
Please contact Sumitra Upham at  IESA@whitecube.com or call +44 (0)20 7749 8093 to book tickets for the sessions. These are available from two weeks before each event. Tickets are limited to 4 per person. Seats are limited so book early to avoid disappointment. 
If you fail to show up to the event without having notified us in advance you will not be able to register for any other sessions
Getting there:
White Cube Bermondsey.
White Cube
144 – 152 Bermondsey Street
London 
SE1 3TQ
The nearest London Underground stations to White Cube Bermondsey are London Bridge (Jubilee and Northern Lines) or Borough (Northern Line).
There is disabled access throughout the gallery space.