Bhishma Neupane studied IESA's MBA in Cultural Entrepreneurship and Tourism. He is now working as a Desk Manager at The Hilton Minneapolis. Read his testimonial to find out more about his experience at IESA.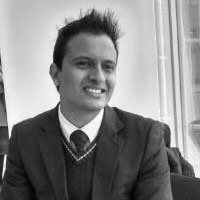 "
Studying culture and tourism
, among the multicultural and multinational students was the best 
experience of my studies at IESA
. Here I did not only study I also met some of my best friends from around the world which helped me to build my strong professional network. All the courses were based on real projects and events that means you are not only studying, you are working already with professionals people. Most of the courses are based on PowerPoint presentation, group presentations, and team work, which gives you an idea how things are done professionally, and also increases your confidence level when exposing yourself into the industry."